Ok, it's really about me, Alan Norton.
If you are here then you want to know more about the genesis of this Website and the 'who' behind it.
The Website started out as a simple home page. It changed dramatically when Maxtor sent me a free replacement hard drive for my old hard drive 'Max' after I had sent a Product Reliability Report to Maxtor. I decided to build my first computer and sometime during the process decided to document the build.
I then decided to expand my IT experience by learning more about the hardware side of the computer world. I wanted to share on my Website the frustrations that a new and inexperienced PC builder faced. That included an honest if somewhat embarrassing retelling of the stupid things I had done. I have this sneaking suspicion that these kinds of goof-ups occur more often than anyone cares to admit.
My goal is to help other new PC builders and consumer conscious visitors.
Many Thanks
I want to thank the following for the knowledge and tools that helped make the Website look more professional:
About Me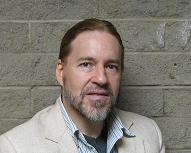 I began my career as little more than a data retrieval and reporting person at Digitgraph Computer Systems in Tucson, AZ. (2 years)
I moved to Hughes Aircraft Company and began creating spreadsheets in Framework and charts in Graphwriter. I was PC oriented and soon learned how to tap into the data on the mainframe to produce the charts via a data download to the PC. I found a niche building systems where I was responsible for each phase of the project life cycle. (9 years)
I next worked for CSC (Computer Sciences Corporation) as an analyst/programmer in support of Hughes Aircraft Company creating software that interfaced PC's to shop floor insertion machines to the mainframe database. (6 months)
I became a contract programmer/analyst for MDA (Muscular Dystrophy Association) transitioning several of their mid-frame systems to a PC network based Access/Visual Basic system. (8 months)
My last position was with CSC as an analyst/programmer in support of their global help desk reporting team including a role as project lead. (3 years)
I am currently semi-retired and learning a new skill, professional writing along with the additional computer skills needed to build and maintain great Websites.
Thank you for visiting!